Amazing holidays, unbelievable prices
Discover the world with one of our Escorted Tours
Why choose Mercury Holidays?
Mercury Holidays, formally Mercury Direct, is the UK's leading holiday company for those looking for value for money, good quality and above all excellent customer service.
Established in 1980, this family run business strives to make worldwide travel more accessible and available to you from packaged beach holidays to the most inspiring Escorted Tours.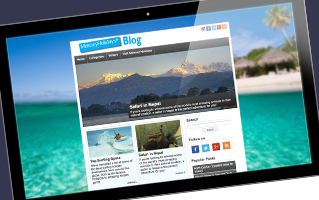 Discover our travel blog
For helpful travel tips, advice, destination guides, fact files and travel inspiration visit our blog today!
Discover Cyprus
Boasting golden beaches and fantastic weather all year round, Cyprus is a land rich in culture and tradition that fuels the imagination and invigorates the mind.
" Hotels always up to standard
Airport transfers never late - highly satisfied which is why we keep using Mercury "Rita, Nottingham